New! JellyTank 5
The JellyTank 5 has been refurbished and tested before shipment and comes with a 30-day warranty.
Description
We have secured and have been refurbishing a quantity of JellyTank 5 Aquariums. These tanks are purpose designed for Jellyfish and provide the laminar flow needed for healthy Jellyfish. All tanks have been soak tested "literally" and availability in Black and White options.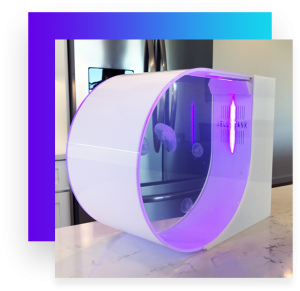 Included in this package is a JellyTank and Starter Kit
JellyTank 5.0
Bio Balls
Water pump, LED Light & Controller
Starter Kit Items Include: Brush, Salt, JellyFeeder, Hydrometer, Filter Pad, Conditioned Water.
The starter kit includes everything you'll need to get started and maintain your JellyTank.  The pick up option also also includes 4 moon jellyfish (2 Medium 2 Small) and all the maintenance and care supplies you will need to use.
Reviews